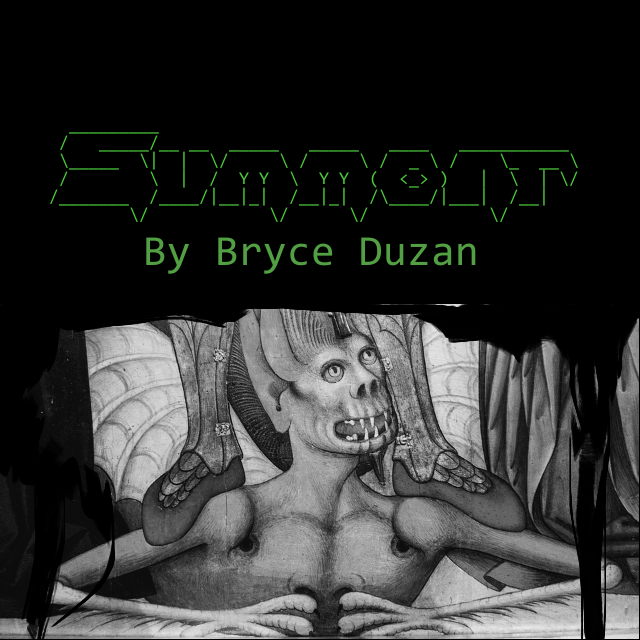 Summonr
Can love be summoned?
Tristan Hench is a typical art student; quiet, shy, and imaginative. He also has a fascination with demons. Tristan soon learns of an app called Summonr, one where humans and demons can meet. Despite his skepticism, Tristan finds himself seeking it out.
Summonr is a Twine game about demons and love. The game itself is 20-30 minutes long, though there may be other options you want to explore later.

Be advised, Summonr contains some strong language, graphic depictions of sex between two men (which can be skipped), and some occult practices.
Comments? Suggestions? Praise or criticism? Please leave a comment below or contact me on Twitter @Spincut.